Club Programme
Tickets for guest nights at the Black Swan are available from www.wegottickets.com. Search under venue "York Black Swan" or click on the links in the listings below. WeGotTickets charge a simple 10% booking fee on top of face value and email you a booking reference rather than posting a ticket, meaning you can book until 6pm on the day. Bring the booking reference number with you but do not bother to print out the whole booking confirmation.
Early booking is advised for very popular artists - we do sometimes sell out in advance!
Our price structure is changing from 13th February 2014. From that date, online concessions are applicable only to retired people over age 60 and to people on Job Seeker's Allowance.
Special concessionary rates (half the full price) are available from 13th February 2014 for under-18s and full-time students, but these tickets need to be booked by phone or email to the organisers - they are not sold online. See our contact details on the Home page.
Early Music Centre concert tickets are handled by the NCEM Box Office, either online or on 01904 658338.
Singers Nights are "pay-on-the-door" only events.
Doors open at 8pm each Thursday, 7pm at the NCEM.
25 September
Wizz Jones
£10 / Concs. £9
This pioneer of the British folk scene has just turned 75 but happily shows no signs of retiring yet! A hugely influential musicians' musician, Wizz is also a fine singer and a delightfully modest performer with a wide repertoire of modern songs, blues and original numbers. We have enjoyed his playing so many times over the decades.
4 October
(NCEM Concert) Martin Simpson
£18 / Concs. £16
After some 40 years as a professional musician and with no fewer than 29 Folk Award nominations under his belt, Martin is surely playing and singing better than ever. Universally acknowledged as one of the finest acoustic and slide guitarists in the business, and no mean banjo player either, he interprets British and American traditional songs as masterpieces of storytelling, while his original songwriting has produced a string of real gems. Whether he is playing old-time music, blues, a Dylan cover, a classic ballad or one of his own songs, Martin's solo shows like this one are intense, eclectic, spellbinding and deeply moving events, not to be missed. NOTE there is no support act. Martin will be on stage at 7.30pm.
9 October
Sunjay Brayne
£8 / Concs. £7
We move from a folk/blues veteran, Wizz Jones, to a new kid on the guitar block. Sunjay has barely turned 20 but his playing has been hailed as "superb, brilliant, intricate and faultless" and his singing is also top notch. He covers a wide range of blues, folk and pop material, plus originals, and has great charm and self-confidence on stage.
16 October
Bella Hardy & Cara Luft
£12 / Concs. £11
BBC Folk Singer of the Year (and former York student) Bella joins Juno award-winning Canadian performer Cara (ex Wailin' Jennys) for a very special night. Expect a rich blend of traditional British music and Canadian folk, wrapped in on-stage chemistry, with an emphasis on vocal harmonies and stirring narratives.
20 October
(NCEM Concert) Ross Ainslie & Jarlath Henderson
£14 / Concs. £12
Playing border pipes, whistle and cittern, Ross Ainslie (BBC Young Folk finalist 2002) is one of Scotland's finest traditional musicians and composers, while Jarlath from Tyrone (BBC Young Folk winner 2003) is an outstanding Uilleann piper who also plays whistle and flute and sings. They have performed with Treacherous Orchestra (Ross), Capercaillie (Jarlath) and Salsa Celtica (both) and made their duo debut in 2008, with a ground-breaking fusion of Scottish and Irish pipes which earned major critical acclaim. A second album followed in 2013, earning them a Folk Awards Best Duo nomination. Aided by Ali Hutton on guitar, they now bring their distinctive pan-Celtic music to York. SUPPORT comes from Newcastle-based student trio Metro Champion
23 October
Mike Silver
£9 / Concs. £8
Mike has been a leading English singer-songwriter ever since the 1970s. His eloquent songs speak of longing, love and loss, with haunting melodies and heart-stopping lyrics. He is a consummate guitarist, is blessed with a full, crystal clear voice, and excels as a stage performer, making audience involvement into an art form.
2 November
(NCEM Concert) Chris While & Julie Matthews
£15 /Concs. £13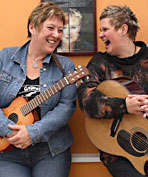 Hailed as one of the best acoustic duos on the folk roots scene, Chris and Julie are breathtaking singers, songwriters and musicians whose energy and commitment to their craft and their audience is boundless. The songs cover life as they see it, from the industrial wastelands of the north, to injustice and freedom, matters of the heart and everything in between, while as stage performers they are unrivalled. Their eight BBC Folk Award nominations neatly sum up their talents, including Best Duo, Best Song and Best Live Act. They are joined tonight by special guest, angelic singer and gifted songwriter Edwina Hayes
6 November
James Keelaghan with Hugh McMillan
£11 / Concs. £10
One of Canada's foremost folk songwriters and touring musicians, James draws on real people, places and events to compose songs described as "poetic, layered tales (which) are richly rewarding and utterly compelling". Paying his seventh visit to York, this majestic singer is again joined by multi-instrumentalist Hugh McMillan.
13 November
Judy Dunlop & Jon Scaife
£8 / Concs. £7
Held in high regard by fellow musicians (not least her son Blair!), Judy is a superb singer cited by many women of the new folk generation. "One of my greatest inspirations" says Jackie Oates, while for Lucy Ward she is "a key influence". For her belated Black Swan debut Judy is joined by ace guitarist Jon Scaife, previously enjoyed here with Gypsy Reel and in duo with Bob Bray.
20 November
Gavin Davenport with Tom Kitching
£9 / Concs. £8
Formerly of Crucible and Albion Band, Gavin is making waves as a solo artist, with bold, distinctive vocals, a unique, percussive guitar style and songwriting which melds the best of the folk tradition with modern references and relevance. He is joined by fiddle virtuoso Tom Kitching, seen here earlier this year with Pilgrims' Way.
26 November
(NCEM Concert) Nancy Kerr & The Sweet Visitor Band
£15 / Concs. £13
Singer and violinist Nancy Kerr presents songs from her much anticipated solo debut, Sweet Visitor. Well established as a leading interpreter of traditional material (with such as Eliza Carthy, The Full English and The Melrose Quartet), Nancy has recently emerged as a new song writer of rare style, using folk mythology as a backdrop for contemporary narratives about love and conflict, migration, hardship and jubilation, and the tensions between rural and urban life. Joining her on stage is husband James Fagan, with whom she has twice won BBC Radio 2 Folk Awards, together with Tom Wright (Albion Band, Park Bench Social Club), Tim Yates (Blackbeard's Tea Party, Albion Band) and Rowan Rheingans (Lady Maisery).
3 December
(Wednesday Extra) Martin Carthy
£12 all
WEDNESDAY EXTRA. The doyen of English folk singers, Martin remains intensely active in his sixth decade as a performer – with daughter Eliza, with Dave Swarbrick, with Brass Monkey and in many other projects. Enjoy him tonight at his solo best, in the intimate folk club setting which he has championed throughout his long and illustrious career.
4 December
Martin Carthy
£12 all
The doyen of English folk singers, Martin remains intensely active in his sixth decade as a performer – with daughter Eliza, with Dave Swarbrick, with Brass Monkey and in many other projects. Enjoy him tonight at his solo best, in the intimate folk club setting which he has championed throughout his long and illustrious career.
11 December
The Churchfitters
£11 / Concs. £10
Now in slimmed down trio format of siblings Rosie and Chris Short and Brittany's Boris Lebret, the Churchfitters are a madcap multi-instrumental folk band like no other, quite simply one of the most exuberant, energetic and entertaining acts we have ever hosted. We aim to have something extra special for you on our final guest night of each year – and this one certainly fits that bill!
17 December
(NCEM Concert) A Medieval Christmas
£12 / Concs. £10 / Children £5
Following their very enjoyable Victorian Christmas show here in 2012, the acclaimed historical entertainment troupe Blast From The Past (Sophie Matthews, Chris Green and Steph West) now delves much further back in time. This celebration of Yuletide Past features medieval festive songs played on authentic instruments such as cittern, bagpipes and shawm, as well as costumed stories and dramas. It promises a light-hearted evening sure to warm the hearts of young and old alike by recapturing the simple Christmas pleasures of music and song, tales, mirth and fellowship.
8 January
Kieran Halpin
£10 / Concs. £9
As one of our perennial favourites, Kieran is an ideal choice to start the new year: an exceptional songwriter, widely covered by other artists, and a dynamic performer, his skills honed by 35 years on the road across Europe and beyond. Powerful, passionate, intimate and intense, Kieran lives every song on stage. BOOKING OPENS EARLY SEPTEMBER
15 January
Flossie Malavialle
£10 / Concs. £9
A welcome return by this lyrical and extrovert French-born singer based in Britain. Flossie sings beautifully across an eclectic mix of songs – from Brel and Piaf through jazz standards to the work of modern folk and rock writers like Colum Sands or Bonnie Raitt. What is more, she has a delightfully wicked sense of stage fun! BOOKING OPENS EARLY SEPTEMBER
29 January
Allan Taylor
£10 / Concs. £9
One of the last of the travelling troubadours of the 1960s, Allan ranks amongst our most literate and accomplished acoustic songsmiths. His compositions are faultlessly constructed and flawlessly performed, his smooth, dark voice is instantly recognisable and his guitar playing is intricate yet full-sounding. A night to savour! BOOKING OPENS EARLY SEPTEMBER
5 February
New Roots Double Bill: KELLY OLIVER plus PROJECT JAM SANDWICH
£8 / Concs. £7
Our annual showcase for up-and-coming young acts. Kelly is a singer, songwriter and guitarist from Hertfordshire who is particularly influenced by traditional Irish music, while Project Jam Sandwich is an amazing five piece from Manchester's RNCM playing world music "from Bulgaria to S Africa to Scotland" and concocting "a captivating set of exhilarating improvisations, scorching rhythms and beautiful melodies". BOOKING OPENS IN SEPTEMBER
12 February
The Patsy Reid Band
£12 / Concs. £11
This wonderful Scottish fiddle player and singer (ex-Breabach) is bringing her own band (trio or quartet TBC) to our small club venue. We are so privileged – it should be a great night. More details later. BOOKING OPENS IN SEPTEMBER